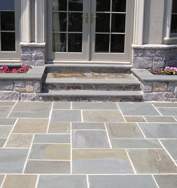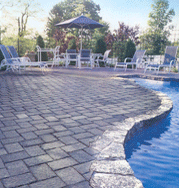 Welcome to delawarequarries.com, the internet home of Delaware Quarries, Inc. We hope to provide you with the best possible service through information and photographs to make your stone selection process a pleasant experience. Please be sure to visit our F.A.Q. section for answers to many popular questions.
For over 60 years Delaware Quarries has served wholesale, contractor and retail customers. We hope to bring all of our experience to you here, through our resource page, where you will find a vast selection of information about our products, their uses, specifications, and how to install them.
If you have further questions, please visit our locations page for the phone number and address of our nearest appropriate location, or e-mail via the contact link on the right. One of our salespeople will gladly assist you.